Vanessa N. Vargas, DMD, FAGD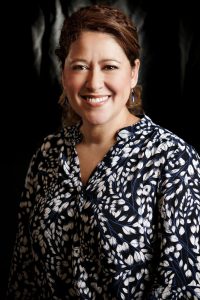 Dr. Vanessa N. Vargas completed her undergraduate training at the University of Georgia with a bachelor's degree in microbiology. She achieved her doctorate of medical dentistry at the Medical College of Georgia. During her time at the Medical College of Georgia, she received multiple scholarships and academic honors. Her postgraduate training of general practice residency was completed at the University of Virginia. She continually enhances her education by attending seminars and classes.
Dr. Vargas enjoys volunteering in her community. She participates in mission work to serve the less privileged members of her community. Dr. Vargas and her staff also provide aid by non-profit volunteer work with the Clover Area Assistance Center. She additionally donates her time to lecture about dentistry as a profession and to educate the public about the effects of various medical conditions on the oral cavity.
Dr. Vargas is a member of the American Dental Association, the South Carolina Dental Association, the Central Dental Association, the American Academy of Cosmetic Dentistry, Gaston Grins Study Club, South Charlotte Study Club, and a Fellow in the Academy of General Dentistry. Married since 2002, she and her husband have a spirited 16-year-old son and a delightful 13-year old daughter. She enjoys spending time together with her family watching movies, being out on the lake, and playing with her two Boston Terriers.